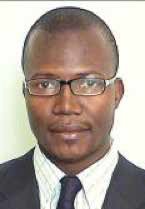 DR. YOUSSOUF KIENDREBEOGO
Economist, The World Bank
Youssouf Kiendrebeogo is an economist in the Chief Economist Office of the World Bank's Middle East and North Africa region. He holds an MS and a PhD in Development Economics from the University of Auvergne (CERDI). His research interests include the determinants and consequences of trade policy, inequality of opportunity, and radicalization. His research has been published in scholarly journals such as Applied Economics, Economic Modelling, the Review of Middle East Economics and Finance, the Middle East Development Journal, and Economics Bulletin.