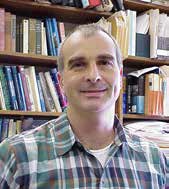 PROF. FREDERIC LUDWIG JOUTZ
George Washington University, USA
Fred Joutz is a Professor of Economics and Co-director of the Research Program on Forecasting at the George Washington University. He has been a Senior Research Fellow at the King Abdullah Petroleum Sector Research Center. He was responsible for building energy macroeconometric models for policy purposes. His research focuses on macroeconomic and energy econometric modeling and forecasting. He contributes quarterly macroeconomic forecasts to the Federal Reserve Bank of Philadelphia and the Survey of Professional Forecasters and the Economic Survey International ESI by the CES/Ifo Institute for Economic Research. He has served as a consultant and technical expert to Energy Information Administration, the IMF, the UAE, Uzbekistan, the American Gas Association, New England Power Pool, Consumers Energy, the Ministry of Presidential Affairs in the UAE, Ministry of Finance and Economic Affairs Barbados, the Energy Studies Institute of Singapore, and European Patent Offices, and other private corporations and government agencies.
In addition, he has been a Research Scholar at the IMF. This work has involved writing research reports, developing econometric models and forecasting models, providing technical support, and conducting technical workshops and training sessions. He has built macroeconometric forecasting models for Barbados, Azerbaijan, and the UAE. It has included work on EIA's Short-Term Energy Outlook (STEO), Annual Energy Outlook (AEO and NEMS), and International Energy Outlook (IEO).
He is a Senior Fellow of the US Association of Energy Economics. He has been an associate editor for Energy Economics and the International Journal of Forecasting. Previously he was a visiting professor at the Norwegian University of Science and Technology, a visiting assistant professor at Oberlin College and worked at Resources for the Future.
Fred Joutz received a BA from the University of Maryland, MA from the University of British Columbia, and PhD from the University of Washington.