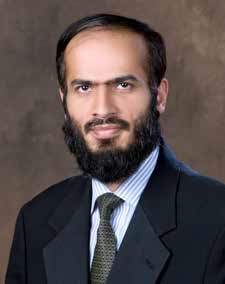 DR. MOAZZAM FAROOQ
Chief Economist, Central Bank of Oman
Dr. Moazzam Farooq is a Financial Economist by learning and Financial Sector Specialist by profession. Dr. Farooq holds Ph.D. (Finance) and M.Phill (Finance) degrees from Tilburg University, The Netherlands, M.Sc. (Finance) from Vrije University, Amsterdam and BBA(Hons.)/MBA from IBA, Karachi. He is currently associated with Financial Stability Department, Central Bank of Oman as Senior Analyst. Previously he has held the position of Deputy Director, Financial Sector Assessment Division, State Bank of Pakistan and had short stints at IMF and in academia.
Dr. Farooq has published in refereed journals and his professional expertise hinges on Islamic finance, bank regulation, and micro & macro-financial surveillance.