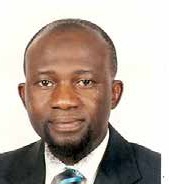 DR. ABDULLATEEF BELLO
Chief Economist, IDB
Abdullateef Bello is a Nigerian who received his M.Sc. and Ph.D. in Applied Statistics from the University of Oxford (U.K). He was the recipient of the prestigious Rhodes scholarship, which enabled him to complete his studies at Oxford.
Dr. Bello has published extensively in leading international journals including International Research Journal of Finance and Economics, The Statistician; Computational Statistics and Data Analysis; Statistics in Medicine; Biometrical Journal; Communications in Statistics: Theory and Method; Journal of Statistical Computation and Simulation; and Australian Journal of Statistics. He has also contributed a number of short papers in Bulletins and magazines worldwide. In the late '80s and early '90s, Dr. Bello served as a Lecturer at the Federal University of Technology, Akure, Nigeria (1987-88) and a Computational Statistician with the Numerical Algorithms Group (NAG, UK) (1992-1994). In August 1994, he joined the young professional programme of the Islamic Development Bank (IDB) and worked for 20 years in the Economic Research and Policy Department. He has written economic research and policy papers on various development topics for the Bank and the Management and pioneered a number of initiatives including Weekly Economic Brief and Current Information Notes. He was the principal author of the 2011 IDB Occasional paper entitled: "The Challenge of Achieving the MDGs in Member Countries in the Post-Crisis world" (available on IDB's website).
Dr. Bello served as the Acting Chief Economist of IDB under Dr. Ifzal Ali (former Chief Economist of IDB) and former Director of Economic Research and Policy Department. He is currently in the Chief Economist Office as Principal Statistician.