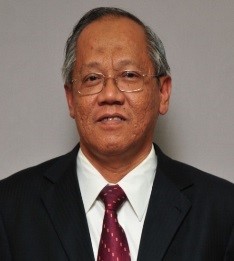 Dato' Razman Mohd Noor is currently the Chief Operating Officer (Operations and Group Corporate Management) of SME Bank. With over 30 years of experience in the banking industry, Dato' Razman has had an illustrative career having been well exposed in Corporate Turn-around exercises, Strategic Planning, Project and Financial Rehabilitation, Risk Analysis, Banking and Credit Portfolio Management.
As the covering CEO of SME Bank, Dato Razman is taking the lead in steering SME Bank into the next phase of development. The focus is ensuring financial inclusivity, access to financing and enabling the SME sector to contribute effectively toward achieving the Government's economic agenda.
A graduate in Business Management, Dato' Razman is very professional in his dealings. His strong trait of frankness, honest, a good listener, highly disciplined and strong drive in problem solving has won respect from his peers and subordinates.
These positives attributes have enabled him to play significant roles in establishing, planning, implementing and managing SME Bank's financing policies and programs particularly for the Bumiputeras' SMEs and his contribution of views and ideas are well accepted by the Government, Ministries and other agencies.
A father of two grown up children, he often indulge himself in his hobbies of reading, photography and travelling with his spouse.