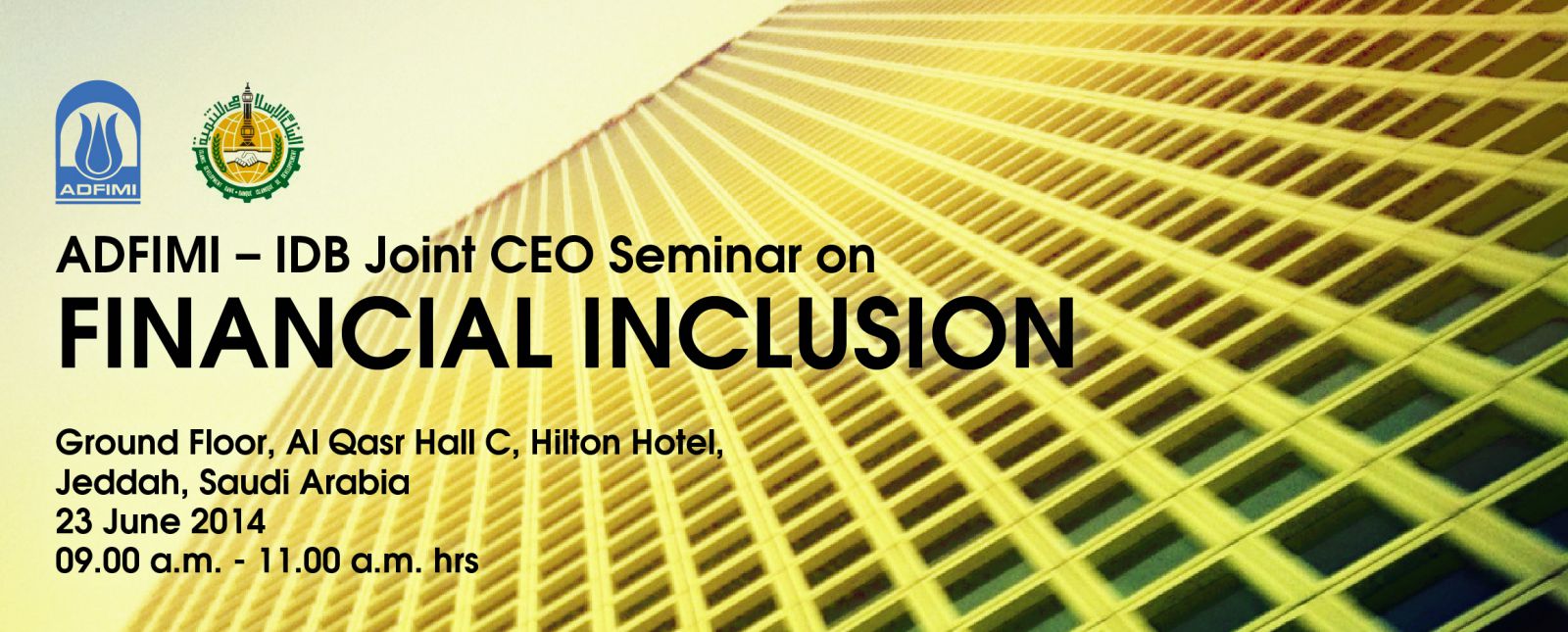 The seminar began with a recitation from the Qur'an. ADFIMI Chairman, Mr. Mehmet Emin Özcan made introductory remarks which was followed by Dr. Abdul Aziz Al Hinai, VP, Finance, IDB who elaborated on IDB's work on financial inclusion.
The keynote speech on "Policy Response to Financial Exclusion in OIC Countries" was given by Dr. Zamir Iqbal who presented extensive data on financial inclusion in IDB member countries which was listened to very attentively by the audience.
This was followed by Dr. Mehmet Asutay who talked on "Contribution of Islamic Finance to Financial Inclusion" which was also found very interesting in content.
The third speaker was Mr. Narmukhan Sarybayev who spoke on "The Role of Microfinance in Financial Inclusion: Kazakhstan" which attracted several questions.
At the end there was a lively Q & A Session.
Seminar ended on time with closing remarks by Mr. Mehmet Emin Özcan who thanked IDB for its support and excellent facilities provided, to speakers for the excellent presentations.
Click here for seminar flyer (Schedule, Abstracts and CVs of the Speakers)
Dr. Mehmet Asutay's Presentation (Members Only)
Dr. Zamir Ikbal's Presentation (Members Only)
Mr. Narmukhan Sarybayev's Presentation (Members Only)
Date : 04 August 2014