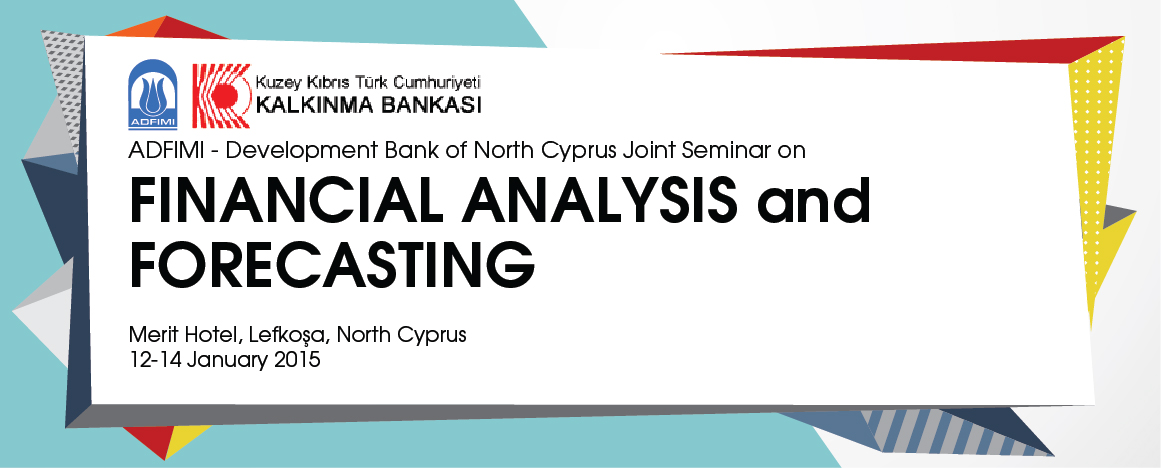 The seminar began with welcoming remarks made by Ms. Fatma Kınış, General Manager of Turkish Republic of North Cyprus (TRNC) Development Bank who welcomed all participants. She was followed by Mr. Hüseyin Sayılı, Chairman of TRNC Development Bank, who described TRNC Development Bank's activities in 2014. Mr. Nuri Birtek, Secretary General of ADFIMI welcomed the participants and briefly described ADFIMI and its activities. Thereafter he thanked TRNC Development Bank executives for co-sponsoring the seminar. He also thanked Mr. Oğuz Kemal Bulut for conducting the seminar and the participants for their interest in the seminar. Final welcoming remarks were made by HE Dr. Hüda Hüdaverdi, Undersecretary of Economy, Tourism, Culture, and Sport of TRNC. Dr. Hüdaverdi expressed his happiness for being at the opening of the international seminar and thanked to all participants coming from long distances as well as TRNC Development Bank and ADFIMI for organizing such an international event. The seminar thereafter proceeded in accordance with the schedule.
The two-and half-day "Financial Analysis and Forecasting" seminar provided an understanding of different structures and techniques that are required by financial analyses through banking operations and financial statements. The participants received all the necessary analyses in this context in order to enable them to develop an understanding of the components of bank financial statements and key ratios that are used in bank analyses. The seminar has shown the participants the close link between analysing today and forecasting tomorrow. During the seminar, the differences among various bank types with regard to financial analyses was also be focused on.
A total of 25 participants from 6 countries (TRNC, Azerbaijan, Bangladesh, Iraq, Sudan, and Turkey) attended the seminar.
There was a gala dinner hosted by TRNC Development Bank on 13 January 2015 attended by ADFIMI staff, TRNC Development Bank Chairman and General Manager, the resource person, and the participants of the seminar.
The seminar ended with the presentation of certificates in the presence of Mr Nuri Birtek, SG of ADFIMI, Mr. Hüseyin Sayılı, Chairman of TRNC Development Bank, Ms. Fatma Kınış, General Manager of TRNC Development Bank and Mr. Oğuz Kemal Bulut the seminar manager.
Click here for presentation (Members Only)