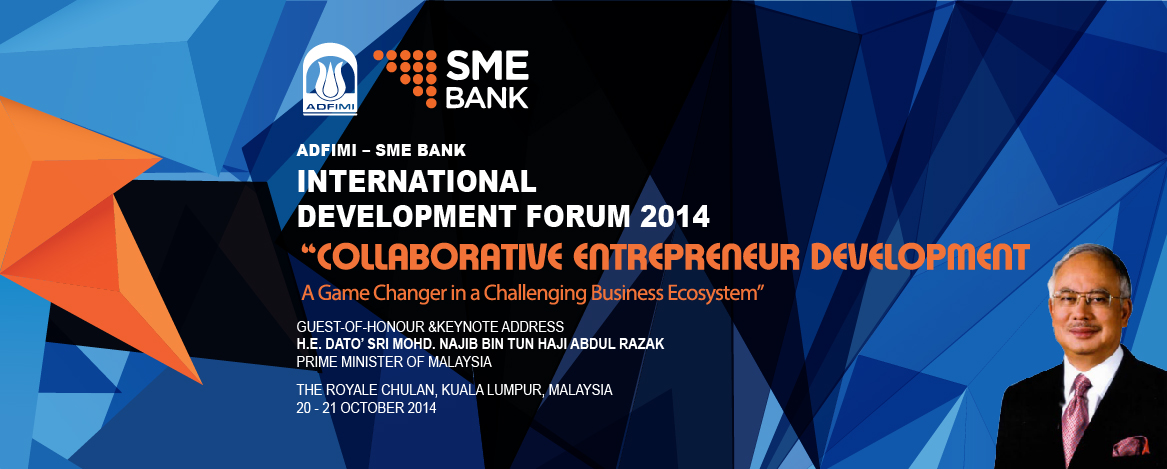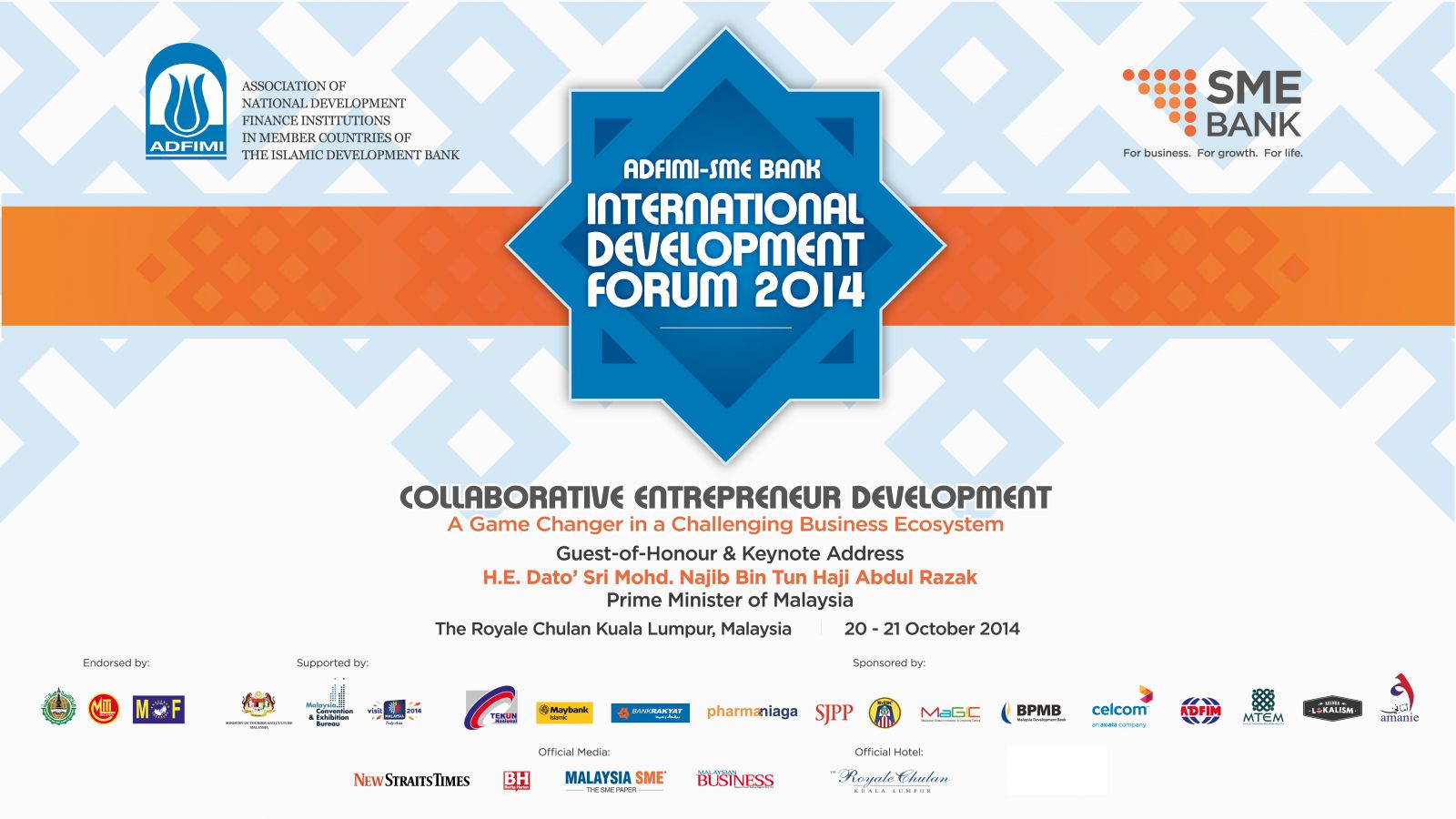 It was a one-and-half day event with the theme "Collaborative Entrepreneur Development, A Game Changer in a Challenging Business Ecosystem".
There were four sessions dealing with:
Session I: Beyond financing – A Game Changer in Shaping and Sustaining High Growth Entrepreneurs

Session II: Innovation – The Value Creation Tool in a Changing Business Ecosystem

Session III: Managing Risks – Alternative Models in a Collaborative Entrepreneurial Environment

Session IV: Cross Border Engagement – The Challenges of the DFIs' and SMEs' Collaboration in Sustaining Growth
There were four moderators and 14 speakers from 11 countries.
The Chief Guest of Honour was H.E. Dato' Sri Mohd Najib Tun Haji Abdul Razak, the Prime Minister of Malaysia who inaugurated the meeting with a keynote address.
As it has now became a tradition, H.E. Sheikh Abdullah Saud Al-Thani, Governor of Qatar Central Bank was conferred ADFIMI Honourary Membership for his contribution to Qatar's development. Mr. Farid A. Masood, Director, Head of Advisory Services and Asset Management, Islamic Corporation for the Development of the Private Sector (ICD), Islamic Development Bank has paid tribute to HE the Governor's achievements in Qatar's development. ADFIMI Chairman Mr. M. Emin Özcan presented the honourary membership to HE the Governor.
There were about 250 participants.
Click here for Schedule with links to presentations