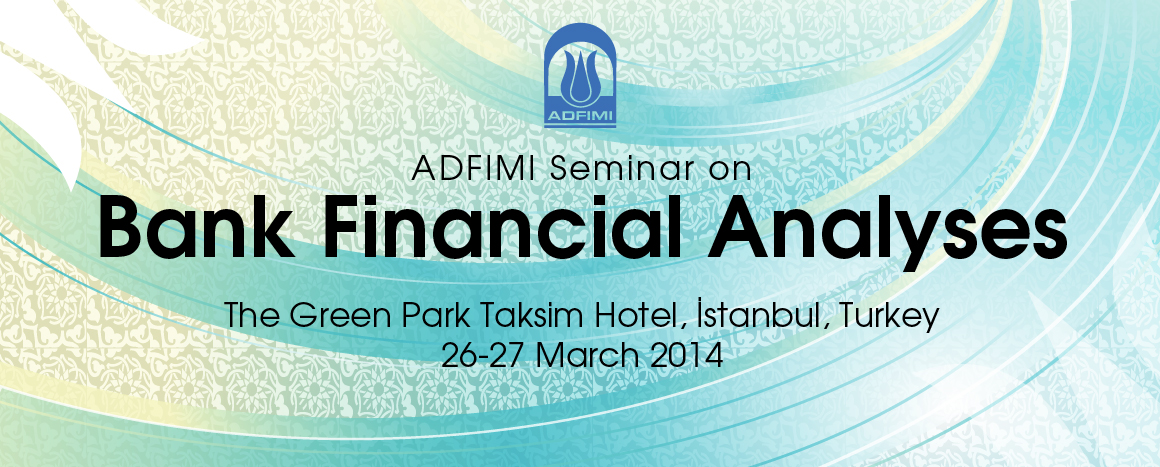 After the welcoming remarks by Mr. Nuri Birtek, Secretary General of ADFIMI and WFDFI, the seminar proceeded with Mr. Oğuz Kemal Bulut, Managing Partner of MGI Audit Company as the programme manager.
During the seminar, after brief information about Banking Sector and its products Mr Bulut, provided participants with detailed information on the components of balance sheet and income statement then provided examples for different kinds of banks (like commercial, investment, etc.).
He has defined in detail each of CAMELS (Capital, Asset Quality, Management Quality, Earning, Liquidity, and Sensetivity) components within the context of bank analyses. Rest of the time from each component, he has given small quizzes to the participants. After the rest of second day, some case studies were distributed. The group worked on several case studies and solved several questions.
There were 26 participants from 14 institutions coming from 9 countries.
The event ended after an evaluation and certificate ceremony. Mr. Nuri Birtek made concluding remarks. Certificates were presented by the programme manager, Mr Oğuz Kemal Bulut.
Presentation (only for members)