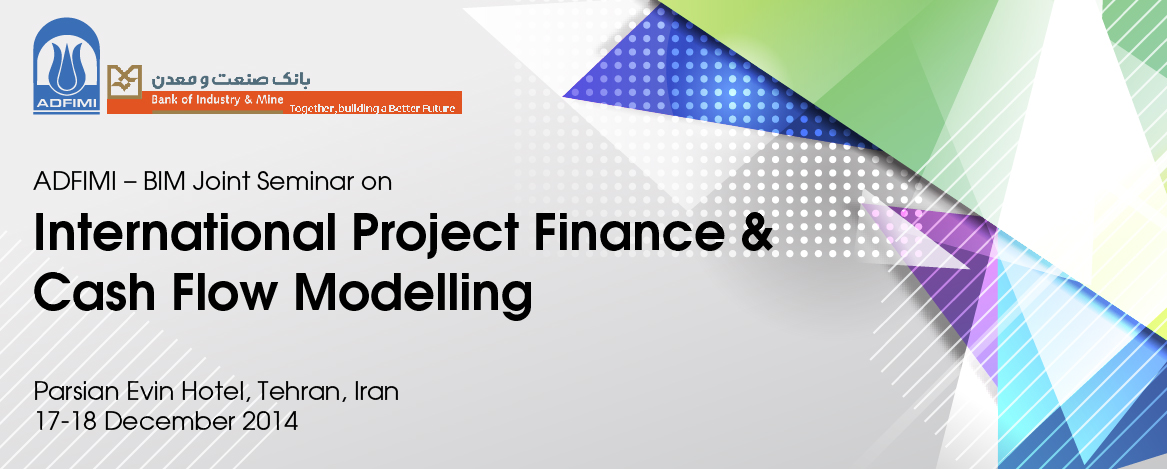 The seminar began on time with a recitation from the Holy Quran. This was followed by Dr. Morteza
Naderi's speech in which he welcomed the ADFIMI staff and the resource person as well as the participants on behalf of Mr. Aliashraf Afkhami, the CEO of BIM. Mr. Nuri
Birtek, Secretary General of ADFIMI welcomed the participants and briefly described ADFIMI and its activities. Thereafter he thanked BIM and its CEO Mr. Aliashraf
Afkhami for co-sponsoring the seminar. He also thanked Mr. Nazmul Haque for conducting the seminar and the participants for their interest in the seminar.
The seminar thereafter proceeded in accordance with schedule.

The two-day "International Project Finance & Cash Flow Modeling" seminar provided participants with an
opportunity to develop an in-depth understanding of the risk-return scenario of limited recourse financing from multiple perspectives. Participants had hands on
experience on how to analyze and evaluate project viability, manage and minimize projects risk, prepare basic documentation, and develop simple cash flow modeling.

A total of 38 participants from different banks and financial institutions of Iran and Turkey attended
the seminar. In addition to relevant theories and practical exercises, the participants completed two quizzes based on the materials covered in the seminar. Moreover, in the
last session, the participants were divided into groups where they applied the learning from the seminar in a real life project finance transaction.

There was a gala dinner hosted by Mr. Aliasraf Afkhami on 17 December 2014 held at the HQ of BIM
attended by ADFIMI staff, the resource person, Mr Fahrettin Özdemirci, Member of the Board of Ziraatbank of Turkey and Mr. Ali Fallahi PhD., IDB Field
Representative in Iran. They had thus the opportunity to be briefed about
BIM's operations and of meeting BIM Board Members during the dinner.

The seminar ended with the presentation of certificates when Mr. Abbas Memarnejhad, Member of the
BIM Board of Directors was present.

On the side event Secretary General has had courtesy visits organised to Bank Industry and Mine,
Samanbank and Bank Pasargad.