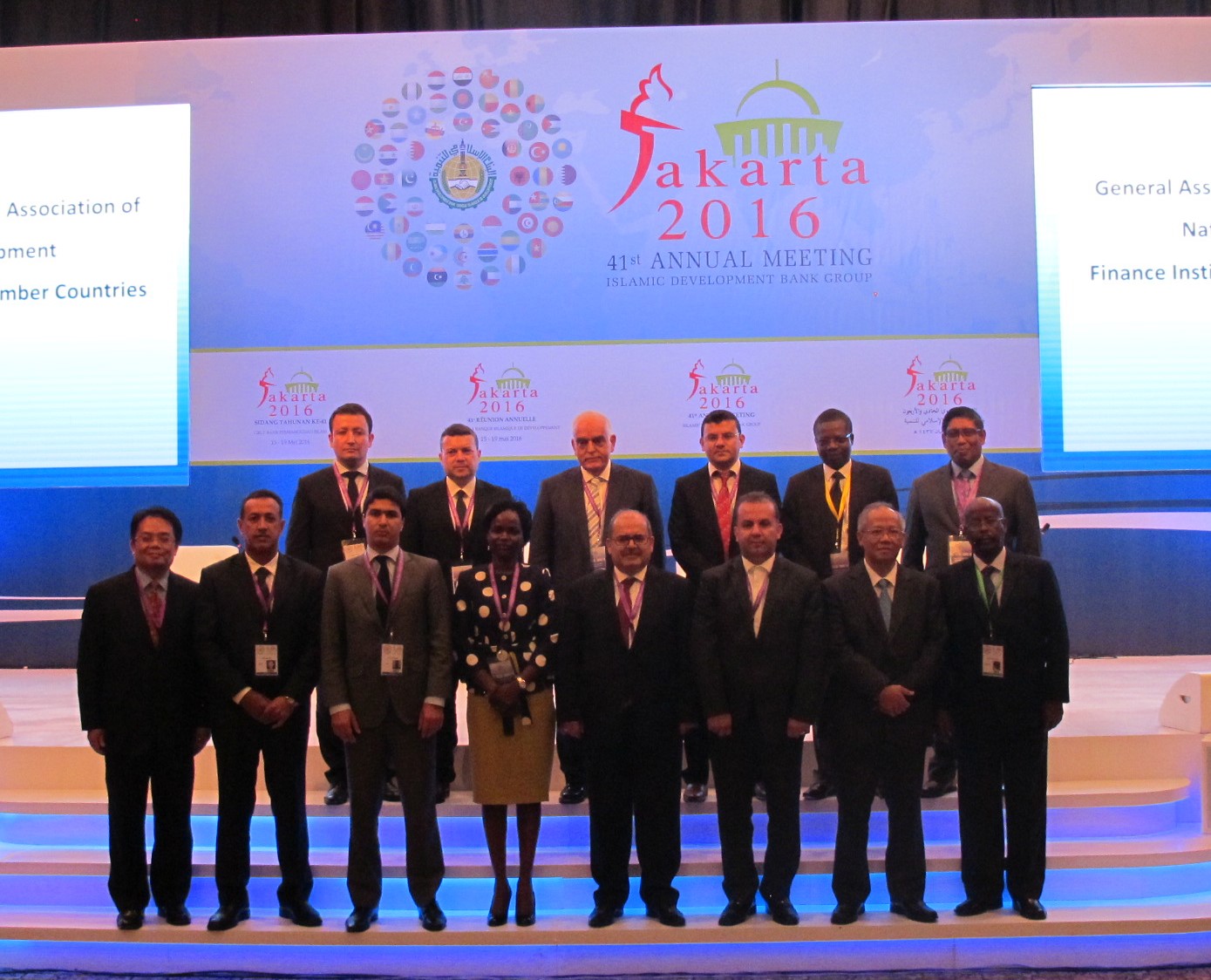 32nd ADFIMI GENERAL ASSEMBLY
JAKARTA, INDONESIA, 15 May 2016
Having the quorum the Chairman, Mr. Mehmet Emin Özcan, called the meeting to order.
Following the approval of the Minutes and Resolutions of the 31st General Assembly, report of the Secretary General, Mr. Nuri Birtek, was presented which covered the programmes and events since the previous General Assembly.
Afterwards, the 32nd General Assembly (GA) went on to consider the recommendations of the Management Committee and unanimously agreed to:
Bank Rakyat Malaysia be replaced by Bank Pembangunan of Malaysia;

Halk Bank of Turkey be replaced by Ziraat Participation Bank of Turkey and

Bank Industry and Mine of Iran be replaced by Bank Keshavarzi of Iran
Approve the Financial Results for 2015, First Quarter results for 2016, Revised Budget for 2016, Budget 2017, 2015 Financial Results for WFDFI, subscription fee collections as of end of 2015 and as of 06 May 2016.